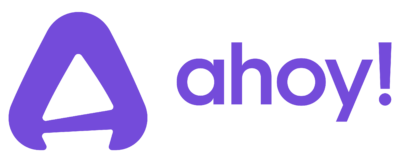 Ahoy!
Ahoy! turns recreational boat insurance from a pure financial hedge into a proactive asset. It brings the long neglected segment of recreational boating insurance into the 21st century with technological innovation and specialization. Built by boaters for boaters, Ahoy! leverages its founders' deep knowledge of boating and insurance as well as decades of technology entrepreneurship experience to create innovative insurance policies for the modern recreational boater. Utilizing AI and onboard technology Ahoy! offers proprietary risk reduction measures to proactively prevent accidents and enables swift and non-intrusive assistance and claims processing support so that boaters can be back on the water in no time.
Leadership
Amit Nisembaum, Co-Founder & CEO
Kaenan Hertz, Co-Founder & Chief Insurance Officer
Arie Abramovici, Co-Founder & CTO
Shachar Segev, Co-Founder & VP Engineering
Line of Business
Recreational Boating Insurance

Altelium
Altelium is a battery health analytics and insurance platform for EVs and battery energy storage systems. Through its real-time data analytics, Altelium provides battery assessment, underwriting capabilities, and risk management for insurance providers, dealers, and other battery ecosystem players.
Leadership
Ed Grimston, Co-Founder & Managing Director
John Pesmazoglou, Co-Founder & Managing Director
Prof. Harry Hoster, Co-Founder
Line of Business
Battery Risk Management and Insurance

Anzen
Anzen is a leading provider of executive risk insurance, combining comprehensive insurance and proactive tools to help businesses identify and mitigate management risk. Anzen's unique product offerings combine best-in-class D&O, Employment Practices, and Fiduciary insurance, integrations with core HR and finance systems, and proactive people operations tools to help keep businesses productive and safe.
Leadership
Max Bruner, Co-Founder & CEO
Anna Beach, Co-Founder & CIO
Jose Muniz, Co-Founder & CTO
Line of Business
Management Liability Insurance

AuditCover
AuditCover is an insurance distribution platform that combines the fundamentals of tax audit insurance with rapid data ingestion and modeling software to allow taxpayers to be instantly covered for their professional fees when faced with an audit. The company is currently offering audit insurance policies in Australia and has plans to expand internationally in the near future.
Leadership
Gil Snir, Founder & CEO
Line of Business
Tax Audit Insurance

Battleface
Travel insurance company intended to offer tailored and modular products. The company provides unique travel insurance benefits and services to travelers visiting or working internationally as well as offers custom and white-label products. Using its API-based distribution system Battleface keeps policies lean and permits for additional options in services, benefits and pricing, enabling customers to access custom insurance policies that meet their specific needs.
Leadership
Sasha Gainullin, CEO
Anthony Spiteri, CTO
Paul Simmonds, UK & EU Managing Director
Lisa Conway, CUO
Mike Meeks, COO
Line of Business
Travel Insurance

Blueprint Title
Blueprint combines an escrow company and carrier/underwriter to offer a modern approach to title insurance and closings. With digitally native tools, process improvement, and transparent pricing, they tackle the antiquated title industry head-on.
Leadership
Steve Berneman, Founder & CEO
John Shoaf, COO
Michael Anderson, CTO
Andrew Ross, CLO & Head of Insurance
Line of Business
Title Insurance

Coterie
Coterie uses APIs to make buying business insurance easy. They meet businesses where they are by integrating with large agencies, digital brokers, and non-traditional partners, to remove hassle and confusion. This results in more customer loyalty, higher revenue, and product differentiation.
Leadership
David McFarland, Co-Founder & CEO
Kevin Mackey, Co-Founder & COO
Tim Metzner, Co-Founder & CSO
Line of Business
Commercial Insurance

Cove
Cove is seeking to digitalize personal lines general insurance in New Zealand. By automating as much as possible it allows: the customers to self-serve when it suits them, cleaner data by removing human intervention, reduced administration expense, and freed up customer support functions, providing an exceptional service when needed. The tech stack is also built to enable seamless partner integration, allowing businesses with traffic to monetize their customers further.
Leadership
Andy Coon, Co-Founder & CEO
Brett Wilson, Co-Founder & CFO
Rob Coon, Co-Founder & CPO
Line of Business
Auto Insurance

FairClaims
Operator of an online dispute resolution platform intended to find an improved way to handle disputes. The company's online platform provides a suite of online tools like mediated chat and video arbitration, enabling companies to facilitate disputes resolution, regardless of access to legal counsel or other resources which thereby leads to increased access to justice.
Leadership
Stephen Kane, Co-Founder & CEO
John Boese, Co-Founder & CTO
Line of Business
Online Dispute Resolution

Garentii
Garentii is an easy and simple all-in-one deposit management tool. Founded in Munich in 2021, the company offers the first specialized deposit insurance in Europe that digitalizes the complete process of deposit management. The platform is accessible to both landlords and tenants at any time.
Leadership
Michael Hazoume, Co-Founder & CEO
Vitaliy Zhovtyuk, Co-Founder & CTO
Dennis Stern, Co-Founder & CBDO
Line of Business
Security Deposit Replacement Insurance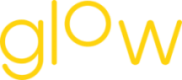 Glow
Provider of an insurance platform intended to offer workers' compensation coverage. The company's platform integrates workers' compensation and health insurance regardless of where they are injured by providing coverage to medical, disability and death events, enabling businesses to keep their team safe at affordable prices.
Leadership
Samad Wahedi, Co-Founder & CEO
Line of Business
Workers' Comp Insurance

Handdii
handdii connects insurance companies and their customers straight to a network of top tier contractors enabling fast track property claims. The platform pairs the customer with the contractor they need at a time that suits them. The contractor uses handdii to inspect the property and with the insurers approval can commence work right away. All parties can chat and see progress of repairs and when the customer provides a 5 star rating the contractor is rewarded with fast 7 day payment.
handdii operates in both Australia and the U.S with traditional insurers such as Allianz and fast growth insurers such as Hippo home insurance.
Leadership
Christie Downs, Co-Founder & CEO
Kathryn Wood, Co-Founder & COO
Line of Business
Property Claims Platform

Leap
Leap is a provider of innovative occupancy and risk management solutions for the multifamily and single-family rental markets. It is Leap's mission to improve the financial performance of landlords while making renting more accessible. Its products serve to make apartment and single-family leases more affordable, providing insurance alternatives to security deposits and guarantors. These unique products mitigate the need for landlords to take security deposits, thereby streamlining the leasing process, reducing move-in costs for renters, and driving occupancy rates higher.
Leadership
Richard "Rory" O'Connell, Co-Founder & CEO
Adam Meshekow, Co-Founder & CGO
Michael Davies, Co-Founder & COO
Line of Business
Lease Guarantee and Security Deposit Alternatives

MIC Global
Micro Insurance Company (MIC) is a digital, full-stack insurance company that has extensive experience of delivering simple, short-tail, customer centric microinsurance products globally.
MIC launched a Lloyd's Syndicate in a Box to facilitate further growth and development in key markets such as the US, South America, and Asia.
Leadership
Jamie Crystal, Chairman
Harry Croydon, CEO
Edwin Harrell, COO
Line of Business
Microinsurance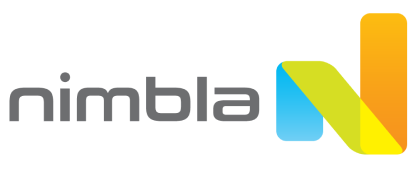 Nimbla
Nimbla aims to bring the trade credit industry into the 21st century. Challenging traditional insurance models, the cover is flexible and adapts to fit the diversity of businesses that comprise the SME market. Backed by expert risk analysts, Nimbla's digital insurance platform allows businesses to check a buyer's ability to pay and insure individual invoices against non-payment in a fast and affordable way. This capability enables business owners to safeguard against insolvent customers, expand into new and existing markets and secure better borrowing terms.
Leadership
Flemming Bengtsen, Founder & CEO
Elizabeth Jenkin, CCO
Simon Hammond, CFO
Line of Business
Trade Credit Insurance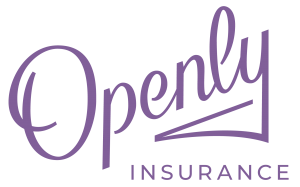 Openly
Provider of premium Homeowners insurance intended to offer innovative, comprehensive homeowners insurance, wrapped in modern convenience. The company combines technology with a human touch to deliver superior coverage using connected data sources and proprietary underwriting models through national network of independent insurance agents, providing clients with more comprehensive coverage and greater customer service.
Leadership
Ty Harris, Co-Founder & CEO
Matt Wielbut, Co-Founder & CTO
Line of Business
Homeowners Insurance

Otonomi
Otonomi is a parametric cargo delay insurance platform that supercharges operations with 3 proprietary technologies: decentralized oracle API triggers, claim automation via smart contracts, and algorithmic underwriting risk analytics.
Leadership
Yann Barbarroux, Co-Founder & CEO
Jeremy Sutton, Co-Founder & CTO
Line of Business
Cargo Delay Insurance

Parento
Parento's comprehensive paid parental leave program combines paid parental leave insurance with holistic employee support to help companies affordably retain employees when they have children. Parento offers customizable policies and unlimited access to expert parent coaches, who provide 1-on-1 support, advice, and guidance throughout the parenthood journey.
Leadership
Dirk Doebler, Founder and CEO
Line of Business
Parental Leave Insurance and Administration

Paxafe
Developer of a risk management platform designed to predict adverse supply chain events. The company's intelligence platform leverages telematics, third-party and ERP data to de-risk B2B shipments and enables intelligent cargo insurance, providing shippers, 3PLs/carriers, and insurance providers with the ability to intercept at-risk shipments, automate claim diagnosis and root cause analysis, minimize future losses and improve operational efficiencies.
Leadership
Ilya Preston, Co-Founder & CEO
Ashok Seetharam, Co-Founder & CTO
Line of Business
Supply Chain Analytics and Risk Management

Player's Health
Player's Health believes people thrive when they feel valued. With fearless ingenuity, sports expertise, and digital smarts, the team innovates turnkey risk management and insurance solutions for organized athletics, so players can triumph on and off the field. Meet the industry's new defensive line against risk — ensuring sports organizations are safe and easier to run.
Leadership
Tyrre Burks, Founder & CEO
Kevin Shearer, CFO
Bob Grogan, CTO
Naveen Anand, President of Insurance
Jayson DeMarco, Director of Underwriting
Chris Pesigan, VP of US Insurance
Line of Business
Sports Association Risk Management and Insurance

Redkik
Redkik is a global Insurtech start-up with the mission to transform and improve the insurance industry for all parties within logistics and transportation. Redkik's platform eliminates the need for annual and complex insurance policies. Through Redkik's embedded integration with licensed cargo insurance providers, transport intermediaries can offer their customers on-demand per-shipment, customized cargo insurance when their freight is booked.
Leadership
Chris Kalinski, Founder & CEO
Rob Connell, CFO
Line of Business
Cargo Insurance
HQ
Oxford, MD, US and Joensuu, Finland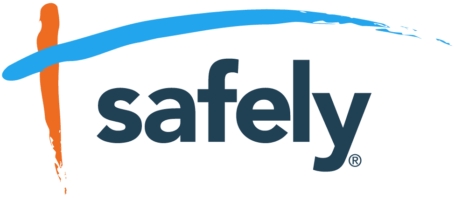 Safely
Safely provides short-term rental protection. With rigorous guest screening and comprehensive short-term rental insurance, Safely helps homeowners and property managers grow revenue, reduce risk, and confidently provide a better guest experience. Based in Atlanta, Safely has protected over $100 billion in homeowner liability over 2 million nights since its inception.
Leadership
Andrew Bate, Founder & CEO
Lui King, COO
Mark Neville, VP Finance & Ops
Stuart Bate, CTO
Line of Business
Short-Term Rental Insurance

Sana Benefits
Developer of a health insurance platform designed to offer health benefits packages for the employees. The company's platform tracks employees' health, offers medical advisory and connects them to virtual medical consultants, anytime, enabling small to medium-sized companies to make quality healthcare affordable, accessible, and understandable for their workers, both on and offsite.
Leadership
Will Young, Co-Founder & CEO
Nathan Hackley, Co-Founder & CTO
Line of Business/Sector
Health Benefits

Scription
Scription is disrupting the traditional pay-per-hour maintenance equipment model by offering a simple, fixed-price subscription maintenance plan to businesses with a focus on reducing equipment downtime through preventative maintenance. The company has developed an end-to-end solution for pricing, selling, and managing subscription maintenance contracts through service partners.
Leadership
Justin Larocque-Villiers, Co-Founder & CEO
Jared Poole, Co-Founder & Co-CTO
Antoine Viscardi, Co-Founder & Co-CTO
Bill Durrand, CFO & CRO
Dave Bohne, COO
Line of Business
Equipment Maintenance Plans

Shepherd
Shepherd is an insurtech MGA focused on the middle-market construction industry. The company will initially target the excess casualty market for Construction General Liability (CGL) and Auto insurance but has plans to expand its offerings. The company provides a suite of advanced software products for its retail brokerage distribution partners and leverages data from construction technology platforms to underwrite risks more accurately and efficiently. Shepherd will also provide advancements in risk management capabilities in addition to greater transparency during the claims process.
Leadership
Justin Levine, Co-Founder & CEO
Mohamed El Mahallawy, Co-Founder & CTO
Steven Buonpane, Co-Founder & CIO
Line of Business
Construction Insurance

Vertical Insure
Vertical Insure is the embedded insurance platform built for vertical SaaS platforms. The company offers customized insurance options that are 100% built around each business and its customers, resulting in added value and new revenue without any extra overhead.
Leadership
Brock Noland, Founder & CEO
Line of Business
Embedded Insurance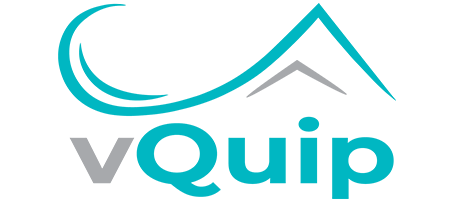 vQuip
vQuip provides an end-to-end operating and compliance system for jetski, boat, and powersport rental shops. The company also offers embedded renter and business insurance products through their platform.
Leadership
Cam Serigne, Founder & CEO
Josh Gonzalez, CTO
Jak Farson, Head of Data
Jake Serigne, CPO
Devin Pike, Head of Marine
Jack Freudenthal, Head of Powersports
Manuel Almenara, Vice President
Line of Business
Watersports & Powersports

WeatherPromise
WeatherPromise offers embedded parametric weather protection products for leisure travel and outdoor events to safeguard against the financial impact of unforeseen weather disruptions. 
Leadership
Dan Price, Co-Founder & CEO
David Klem, Co-Founder & CFO
Line of Business
Travel & Outdoor Experiences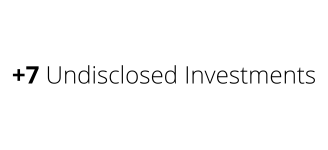 OUR VALUE
INVESTMENT
We make early stage investments in Insurtechs that are open to a partnership approach and where we believe we can lower their execution risk and assist their growth.
RISK CAPACITY
We can help portfolio companies to create fronting arrangements or reinsure primary carriers. We can provide risk capacity to our portfolio companies to help get them started.
EXPERTISE
We provide access to our entire (re)insurance team and have deep knowledge of the (re)insurance market with expertise in pricing, reserving, underwriting, and claims.
RELATIONSHIPS
With our relationships across the (re)insurance value chain, we can make introductions and accelerate partnership opportunities with customers, service providers, and other (re)insurers.
INCUBATION
We can co-develop products with our
portfolio companies.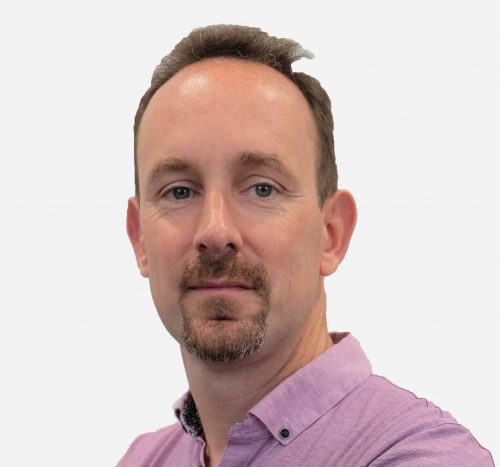 Pat O'Brien
Chief Executive Officer – Ireland
Pat is a Chartered Accountant with 20+ years experience in senior roles in the insurance industry in Ireland, UK and Bermuda. From 2011 to 2015, Pat was CEO of Liberty Insurance, one of the major insurers in the domestic Irish market. Pat was responsible for establishing this insurer in Ireland, following an acquisition of a business under administration. Pat led a high profile transformation of this business, including the development of a new underwriting and distribution strategy, the launch of the Liberty Insurance brand and a major restructuring program.
Prior to this, Pat spent 10 years as a director and COO of Liberty Mutual Insurance Europe ("LMIE"), Liberty's commercial and specialty business in Europe. During this period, LMIE grew from a start up to become a significant European insurer with GWP in excess of $750m and 450 staff.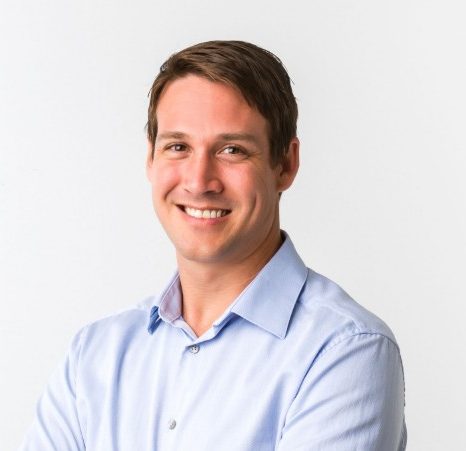 Brian O'Reilly
Head of Innovations
Brian joined Greenlight Re in 2013. While at Greenlight Re, Brian has held numerous roles within the actuarial and underwriting team including; pricing, reserving, catastrophe modelling, and capital management. He was part of the founding team of Greenlight Re Innovations and currently drives the day to day operations of the group. Brian is an Associate of the Casualty Actuarial Society and holds a Bachelor of Business Administration degree in Finance from the University of Miami (FL).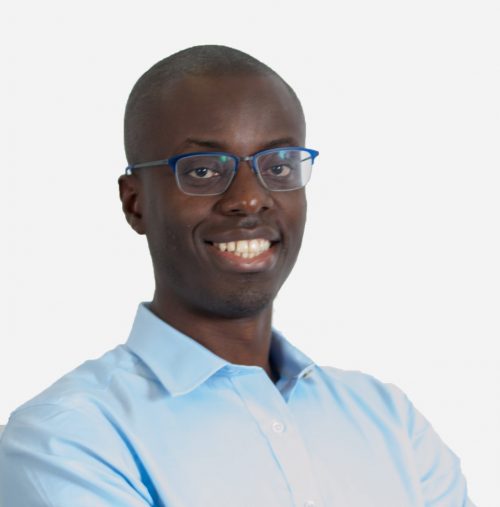 Kagabo Ngiruwonsanga
Head of Innovation Underwriting
Kagabo Ngiruwonsanga serves as our Head of Innovations Underwriting, prior to that he was the Head of Pricing and Analytics from 2018 – 2022. He joined Greenlight Re in 2011 as an Actuary in the underwriting team. Kagabo has over 20 years of property and casualty insurance experience and is a Fellow of the Casualty Actuarial Society. Prior to joining Greenlight Re, Kagabo was an Actuary at Liberty Mutual Insurance company where he worked on pricing reinsurance treaties as well as personal lines products. Before that, Kagabo worked at Metlife Auto and Home where he was involved in the modelling of the catastrophe book as well as pricing home and auto insurance. Kagabo holds a B.A. in Economics from Macalester College in Saint Paul, Minnesota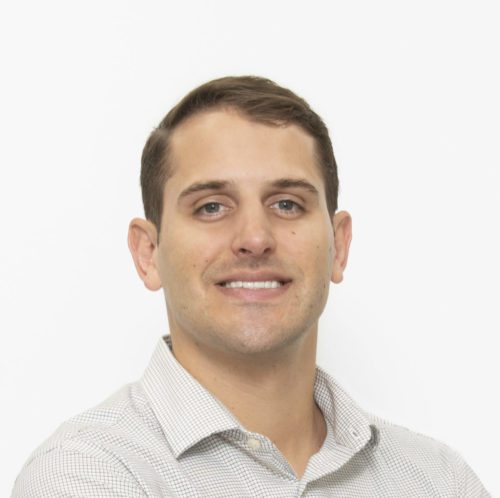 Alex Whitney
Associate
Alex joined Greenlight Re Innovations in 2021 as an Associate where he focuses on sourcing and evaluating investment opportunities, performing due diligence, and supporting the growth of portfolio companies.
Prior to Greenlight Re, Alex was an investor with ManchesterStory, a venture capital firm specializing in early-to-growth stage insurtech, fintech, and digital health companies. Alex also spent time with DLA Piper where he supported the investment process for the DLA Venture Fund.
Alex graduated from the Kelley School of Business at Indiana University, holds the Chartered Property Casualty Underwriter (CPCU) designation and has completed the Associate in Reinsurance (ARe) certification. He is currently based in the Cayman Islands.
Elliot Vernon
Associate
Elliot joined Greenlight Re Innovations in 2019. His work includes sourcing and evaluating new opportunities, portfolio management and reporting, insurance product incubation and development, and industry research.
Elliot holds an Electronic Engineering degree from Durham University. He holds the Chartered Property and Casualty Underwriter (CPCU) designation and has completed the Associate in Reinsurance (ARe) certification.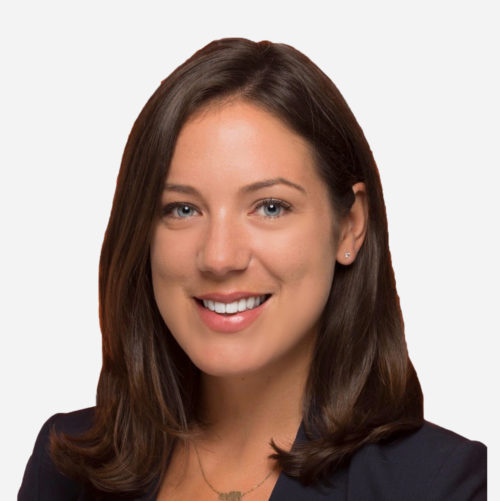 Nicole Van Allen
Associate
Nicole joined Greenlight Re Innovations in 2022 as an Associate, where she focuses on sourcing and evaluating new investment and underwriting opportunities, performing due diligence and supporting the growth of portfolio companies. Nicole is based in London, United Kingdom.
Prior to Greenlight Re, Nicole worked in strategy and business development at insurtech Praedicat and prior to that, as a management liability pricing actuary at Zurich North America. Nicole holds a Bachelor of Science degree in Actuarial Science from St. John's University and a Master of Business Administration (MBA) degree from IESE.